Up Coming Events
2022
Our Spring Specialty will be held on April 30, 2022 at the Saginaw County Fairgrounds in Conjunction with Progressive Dog Club shows April 30 & May 1, 2022  in Chesaning, MI our Breed judge will be Sandra Wolfskill & Sweeps Judge Deborah Conradt
Our Fall Specialty  will be September 9, 2022 in Concurrent with the Mid Mitten Cluster Shows (Genesee County Kennel Club & Saginaw Valley Kennel Club) at the Shiawassee County Fairgrounds in Corunna, MI. This is a 4 day weekend of shows Sept. 8 thru Sept 11. our Specialty Breed Judge will be Bill Stebbins & Sweepstakes Judge will be Anne Palmer due to circumstances Nikki Riggsbee will be judging sweeps
More information can be found on the Premium List Page.
We are looking forward to an exciting 2023.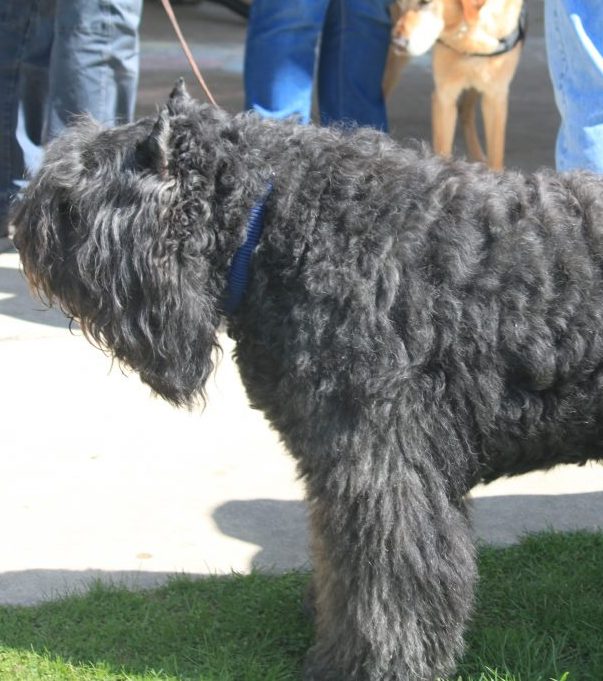 We are a local Bouvier des Flandres Club that is totally dedicated to the Bouvier des Flandres.  We enjoy all the activities that further educate, train and learn how to work with our bouviers.  We love new activities that involve our bouviers.  We do put on activities such as Agility Trials, Carting events, Herding events, Scent Work Trials, Obedience and Conformation Shows, Funmatches, and what is called RDO (Responsible Dog Ownership) Day,  just to name a few.  We promote the Bouvier des Flandres dog as a very versatile dog.
Always striving to show how versatile the Bouvier is, and always looking for new adventures for our dogs.  It is truly amazing at just how versatile this breed is.  Some of our Bouviers are Therapy Certified Dogs.  This is why our club is dedicated to promoting the temperament, appearance, soundness and the natural abilities of the Bouvier des Flandres that is described from The American Kennel Club description of the Bouvier.